Posted June 21, 2021 by Beth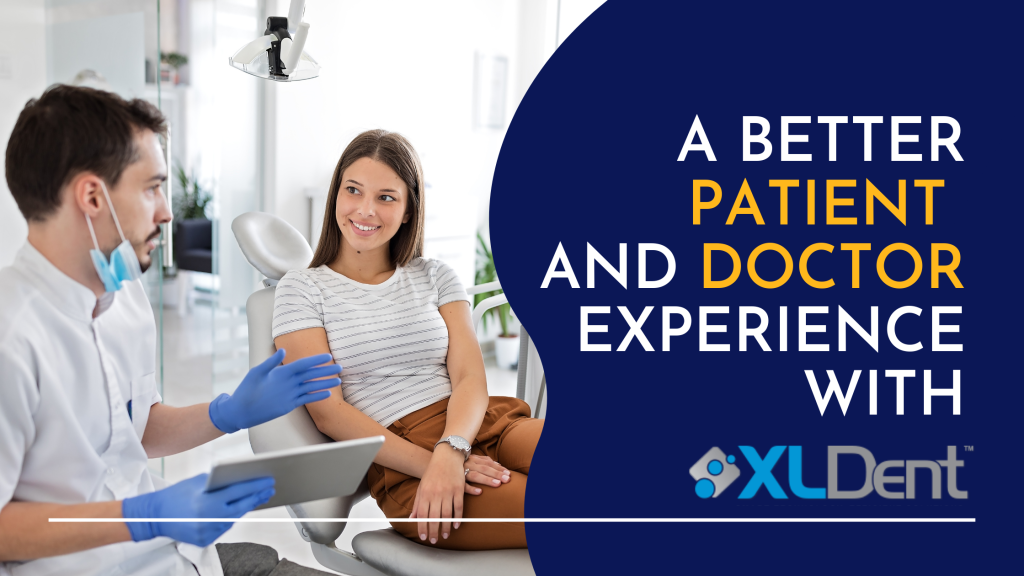 The right software in a doctor's practice can become a crucial partner in patient care and the business's success. The XLDent Suite and accompanying electronic solutions offer a robust set of benefits to enhance both the patient and the doctor's experience in an XLDent office. We've long understood from working with dental offices like yours that efficient service and open communication channels are essential to the doctor-patient experience. At XLDent, we design software around actual dental workflows so that the overall features of the products we deliver can enhance dental practices like your own. We've also taken care of the thoughtful details that make the patient's experience better, such as designing our software to cut down on waiting time and use a patient's preferred method of communication.
Experience an efficient, genuinely mobile solution
XLDent offers tablet-friendly, mobile solutions for those doctors, clinicians, and other busy staff who are always on the go. Dentists can access our software from any location in the office, and with XLDent Cloud, XLDent can even be accessed outside of the office, making it a truly mobile solution that doctors love. 
Patients love mobile solutions, too. For example, our automated and paperless Patient Check-In allows you to facilitate patient check-in electronically. Patients can check-in to their appointments with tablet form completion and an intelligent patient document center that serves them the correct paperwork without the paper.
Realtime dental records for you and your patients
Live patient records on an accessible tablet are the most convenient way to communicate patient care to build relationships while improving the efficiency and productivity of your practice. XLDent's Electronic Dental Records offer realistic tooth charts, built-in restorative and periodontal exams, and progress notes in one easy-to-use, mobile system. In addition, our digital image integration will enable you to manage digital x-rays with image storage that seamlessly integrates directly to the patients' charts. 
Details for lasting patient relationships 
XLDent has taken great care to add those special touches that keep patients coming back to your office. For example, XLDent's patient portal solution, XLPortal, is a dental web-based solution that allows you to offer convenience to your patients, build relationships, improve office efficiency and increase your productivity. 
XLDent also provides an integrated eReminder Service solution that patients love. This comprehensive, automated patient communication solution works seamlessly with the XLDent software suite for your dental office.