Real-Time Eligibility & Benefits Verification
With this dental web-based service, you can instantly connect to the largest group of commercial and government payers in the industry to provide a wealth of patient information. It is directly integrated with your XLDent dental practice management system to provide benefit verification in real-time.
Digital patient eligibility verification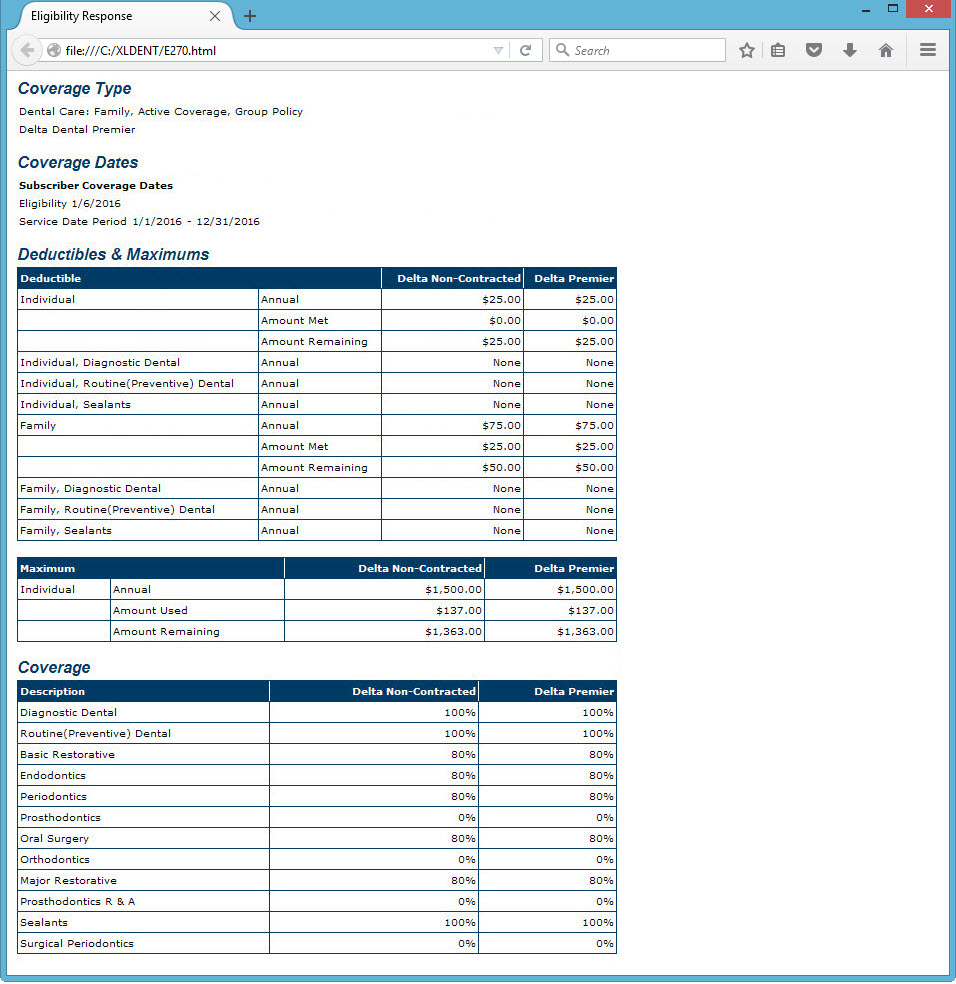 Key Benefits:
Real-time patient eligibility verification
Much faster than verifying eligibility over the phone
Improves patient communications
Helps to increase case acceptance
Easy-to-use
Low-Cost, Web-Based - no software or hardware to install
Download a list of Real-time Eligibility Payers at the Change Healthcare website.
XLDent's "All-inclusive" suite features
Our software suite creates a worry-free mobile and tablet friendly workflow, providing your team the tools they need to make your practice most profitable. Learn about our products and eSolutions below.