Content Management & Updates
This site is maintained by the XLDent staff, utilizing the Concrete5 content management tool.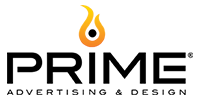 Web Design & Development
This site was designed and developed by a Minnesota web design company, Prime Advertising & Design.

Visit: www.primeadvertising.com.
XLDent's "All-inclusive" suite features
Our software suite creates a worry-free mobile and tablet friendly workflow, providing your team the tools they need to make your practice most profitable. Learn about our products and eSolutions below.