Tis The Season
Posted December 27, 2016 by Dawn
In case you missed it, we've been sharing some love and holiday cheer with you all month long! Here's a recap of 25 tips and ideas to help your dental office make the most of the holiday season.
#1     Need help decorating your office for the holiday season? This article will help you make the season bright! http://ow.ly/F1lc3063sO6
#2     Establishing a loss prevention plan will help you have a stress free holiday season. Learn how you can take the stress out of database management. http://ow.ly/9dbY3063O47
#3     Holiday parties lost their luster? Consider showing appreciation to your team by spicing things up.
#4     Keeping your hygiene schedule full is critical…make it easier! http://bit.ly/2hbdhp8
#5     Give your patients a little something extra…http://bit.ly/2he014I
#6     Tis the season for better team communication
#7     Bring your team together in new ways this holiday season. http://bit.ly/2h3eqvM
#8     Manage Online Reviews in one place. http://bit.ly/2hWDCbG
#9     Just for fun….Jingle Barks: Dogs Barking Jingle Bells
Watch it here http://ow.ly/asav306ozns
#10     A letter to Santa. http://bit.ly/2h3fC2e
#11     "My Two Front Teeth" was written in 1944 by Donald Gardner. He asked his second grade class what they wanted for Christmas and noticed that nearly all of his students had at least one front tooth missing as they answered with a lisp. He wrote the song in 30 minutes.
#12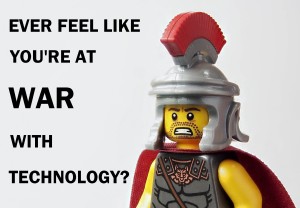 #13     Wondering what other dental offices do for the holidays? Read this http://ow.ly/eea2306J37J
#14     Did you know XLNotify can help streamline your inter-office communication? For teams of 2 or more… http://ow.ly/8kdR306tfqd
#15     Tis the season to try something new on social media. Run a contest or share your favorite recipe to get patients engaged with your practice!
#16     Happy National Ugly Sweater Day! Check out this ugly sweater for the dental pro in your life… http://bit.ly/2hWAHzY
#17
#18     Merry Christmas from The Holderness Family. Check out their annual video http://bit.ly/2hIP6z2
#19     Need a gift for the dentist in your life? Maybe some new artwork for the practice or private office.
#20     Reactivating dormant patients is an easy way to boost production. Tis the season to rekindle relationships. http://bit.ly/2ic7UYx
#21     Has the elf on the shelf been visiting your office? http://bit.ly/2hsMp1C
#22     The holidays are busy for everyone. ePrescribing will save time for you AND your patients. Learn more http://ow.ly/rPbf306JdkC
#23     Feeling generous? Here are some gift ideas that your patients will actually use http://ow.ly/TyNh306JdBM
#24     Watch: 15 Funny Christmas Animal Clips http://ow.ly/GFPM306JdNw
#25     Merry Christmas from XLDent!